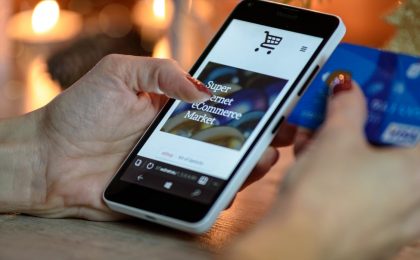 If you want to have great success with your business, then it's a very good idea to use some helpful Customer Retention tools. In fact, simply by increasing customer retention with 5%, you have the ability to boost your revenue with around 25-95%. So yes, the benefits are there, which is why you need to focus on finding the right customer retention tools as fast as possible.
Customer loyalty programs
The great thing about customer loyalty programs is that you encourage customers to come back to you. Simply by offering them loyalty points and some benefits, you show customers that you really care about them and you want them to come back. You can also reward customers in other situations as well. This includes social sharing, sending referrals or writing reviews on customer review websites.
Customer support experience
If you want your company to show appreciation to your customers, then you need to have a really good customer support. You can use live chat software or helpdesk tool to immediately connect with customers and solve their problems as soon as they share those issues with you. If a customer sees that any issue is solved fast, he will come back. And as we mentioned earlier, this is the best way to grow your business naturally and take it to the next level.
CRM
You can use CRM software to identify and track the entire customer journey. This makes it way easier for you to create a customer retention strategy. You see where there are any hiccups during the customer journey, and you can adapt to that depending on the situation. That's definitely one of the things that take it to the next level in a meaningful way.
Personalization
Gone are the days when you had a one-size fits all approach. People are more enticed to purchase from you if you offer a personalized user experience. Sure, this requires a lot more work on your side, but then again it pays off. You can tailor promotions, discounts and recommendations to each customer. Big data does a very good job in this regard.
Gamification
A lot of companies are focused on gamification nowadays. What this does is tit allows you to encourage customers to complete actions in a more rewarding way. there are things like statuses, badges and leaderboards that you can use as you take things to the next level. The idea is to integrate all these tools and make a more rewarding, distinct user experience.
One thing is certain, if you want your ecommerce website to grow, you need to try and find new ways of retaining customer attention. Doing that can be very tricky, but that's why you have to take your time and adapt everything to the situation the best way that you can. Used adequately, these Customer Retention tools can help you obtain amazing results and a huge return on investment. Sure, there will still be some issues here and there, but the outcome will be astonishing, and that's what matters the most!