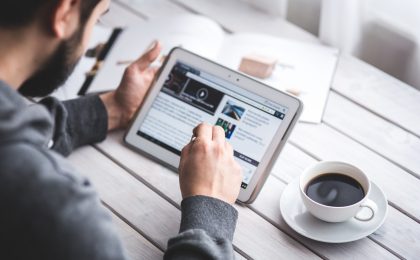 Demand Side Platforms (DSPs) are platforms created with the idea of offering advertisers the means to buy ad placements online. All of this takes place in real time, and it makes it easier for you to target a specific audience and offer them ads as they are visiting a specific site. It's a system that works incredibly well and which is focused on value and consistency. Here we will review some of the DSPs available on the market today.
Rocket Fuel
Rocket Fuel is a company designed to focus on finding programmatic marketing in-house. It also offers you the features that were needed to predict marketing actions that you have to perform based on your customers. It's a system that works quite nicely and which makes a lot of sense as you can adapt it to your users. It also allows your customers to receive real-time ads that are very relevant to their browsing habits and tastes. Also, Rocket Fuel offers you a great way for marketers to access the campaign data quick and easy. This is a very important, highly reliable demand side platform that delivers great results and a tremendous experience for marketers focused on transparency.
Demand Side Platforms Information
MediaMath
MediaMath is a company that was created in 2007, and it works with many Fortune 500 companies. They offer a very distinct programmatic advertising method that helps businesses share the ads their customers need. This encourages conversion, and it also brings in front a much better ad placement. MediaMath offers a refund to customers if their ad runs near offensive content. Talk about great customer support and professionalism!
DoubleClick
DoubleClick is a very popular demand side platform that allows agencies and advertisers alike to develop marketing campaigns. The system also allows you to manage marketing campaigns, to the point where it does bring you all the necessary features and benefits in a single and comprehensive package. Their digital advertising solutions are distinct, to the point and extremely customizable. You do get all the latest advertising technologies in a very powerful package.
BrightRoll
BrightRoll is a demand side platform created by Yahoo. What makes it great is the fact that it gets data from the search engine with a unique way of improving the ad positioning in no time. They cover native, display and also video advertising with a rather competitive and pretty powerful package. The system uses a lot of data on a daily basis, hence the data-driven approach. But it does work very well for it. And there's an Audience Builder that helps you create ads for certain audiences.
AppNexus
AppNexus is one of the Demand Side Platforms focused on bringing you a way to deliver ads to your audience in no time. The primary focus is yield maximization, and the way everything is done is quite impressive and distinct in its own right. The agencies can easily use this to offer custom, intelligent campaigns that harness the power of machine learning.
There are a lot of great demand side platforms out there and it's up to you to make the right pick. There are tons of unique features for you to take into consideration. But as you can imagine, you need to be very specific to you and your needs. As long as you focus solely on the features you need, that's what really matters. It's not always going to be an easy thing to do, but demand side platforms can be very handy and suitable for advertisers. This is why you should consider harnessing their power and giving one of them a try!